INFORMATION TO THE MARKET
Click Here to download
1 – STOCKS AUDITED ON JUNE 30TH, 2022:
A survey carried out through an independent audit with each of CitrusBR members and also consolidated by an external audit found that the global inventories of Brazilian orange juice converted into frozen concentrated orange juice equivalent to 66 ° Brix (FCOJ Equivalent at 66 ° Brix), held by its associates, on June 30th, 2022 were 143,104 tons, a decrease of 54.8% in comparison to the 316,929 tons on 30th June 2021.
2 – INDUSTRIAL YIELD ON FRUIT FOR THE 2022/23 SEASON:
The compilation also carried out individually and confidentially by an independent audit among CitrusBR members pointed out that the average industrial yield on fruit for the 2022/23 season is estimated at 269.3 boxes for the production of one ton of FCOJ equivalent to 66° Brix.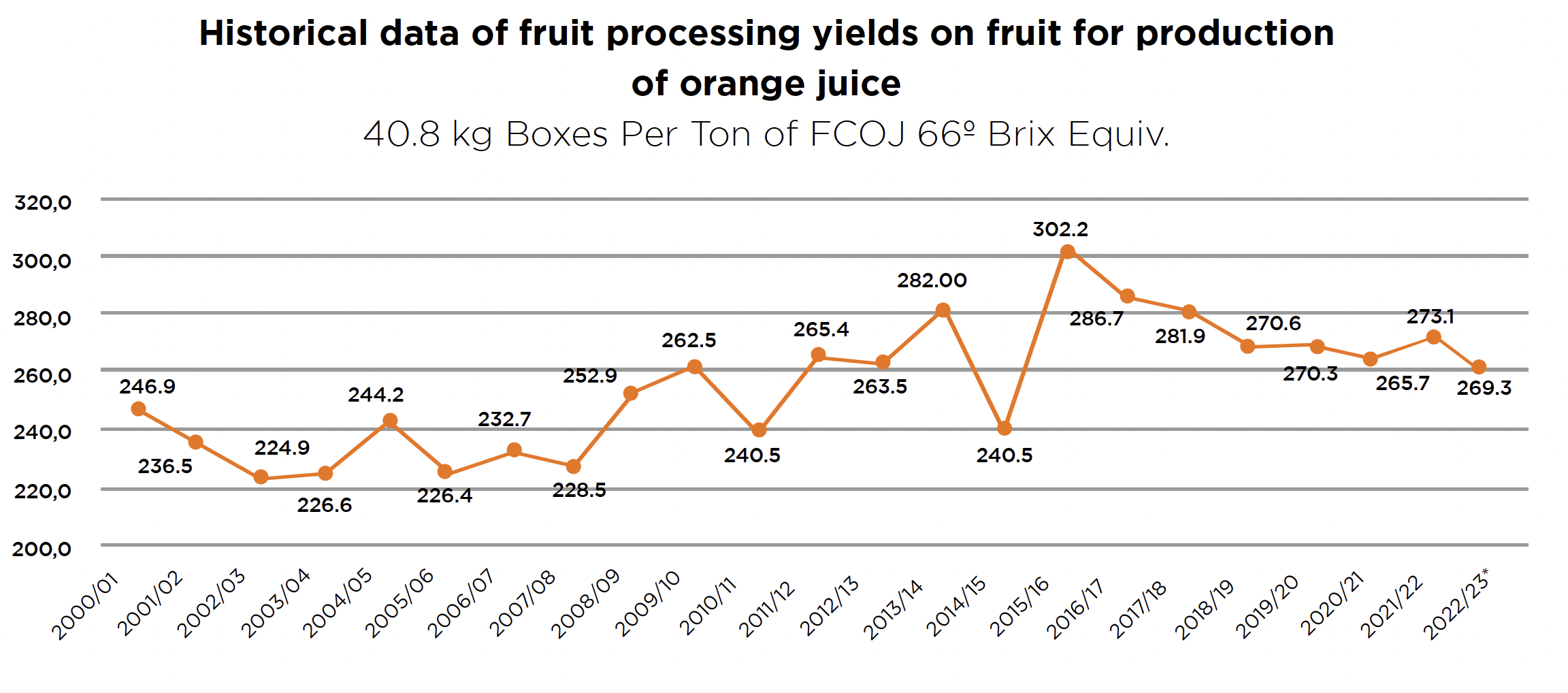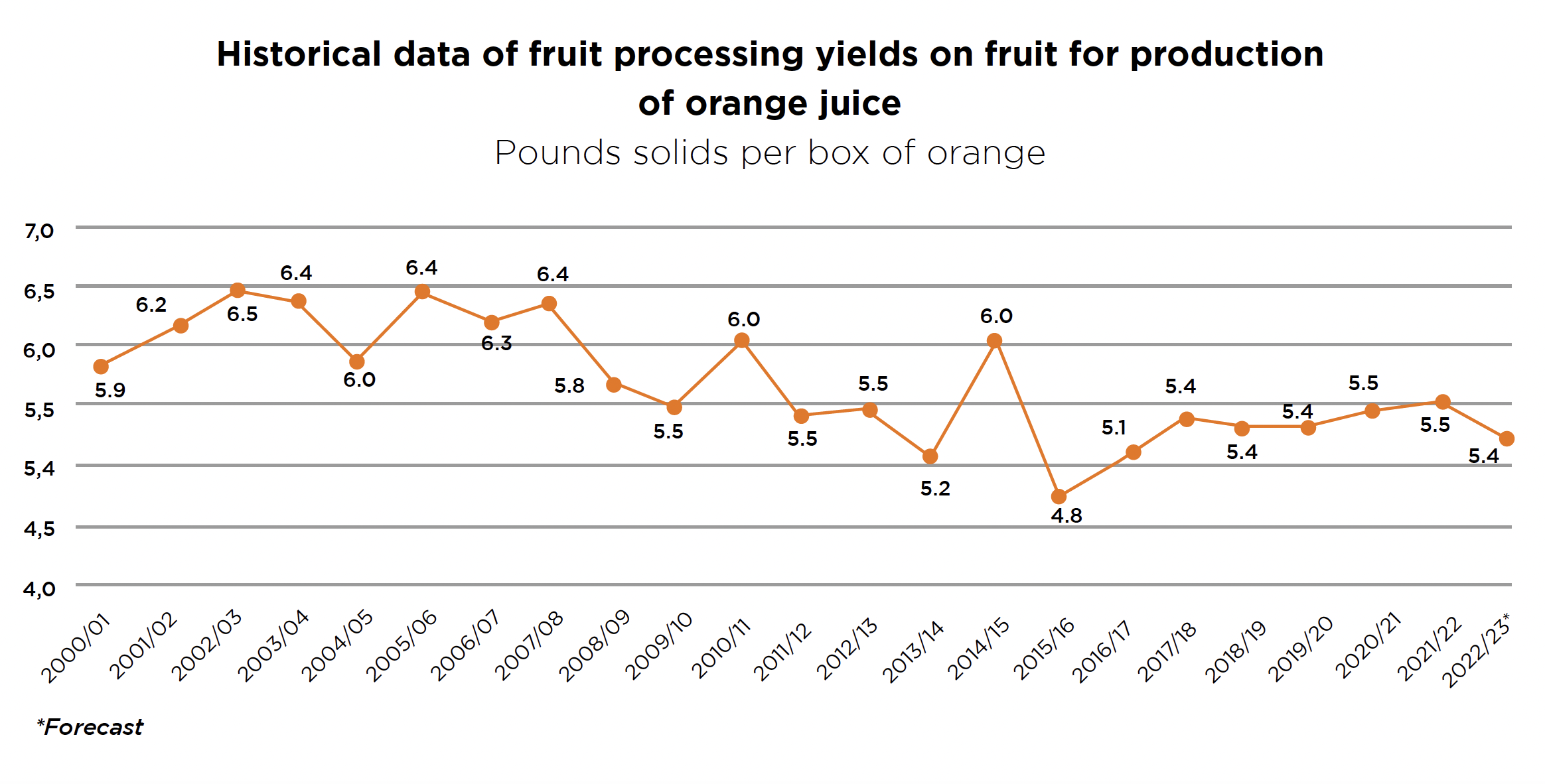 3 – ORANGE PROCESSING AND JUICE PRODUCTION PROJECTED FOR THE 2022/23 SEASON:
Considering a crop estimated by Fundecitrus at 316,950,000 boxes of 40.8 kg and consumption in the Brazilian domestic fresh fruit market of around 40,000,000 boxes, it is possible to estimate the processing of oranges for orange juice production at around 276,950,000 boxes for CitrusBR's members and non-members. With the above figures, it is possible to estimate the total orange juice production in the citrus belt of São Paulo and Triângulo Mineiro at approximately 1,028,000 tons of FCOJ equivalent to 66° Brix.
4 – ESTIMATED ORANGE JUICE STOCKS FOR JUNE 3Oth 2023:
With carry-over stocks of 143,104 tons and an expected production of 1,028,000 tons the total juice availability will be approximately 1,171,170 tons. In line with the average of exports in recent years disclosed by Secex Brasil, demand is estimated at least 1,030,000 tons.
Also, considering a possible increase in shipments to the United States, given the decline in the crop and inventories in Florida, CitrusBR estimates that ending stocks on June 30th, 2023, should remain relatively stable, around 140,000 tons of FCOJ equivalent.
On February 2023, we will further update our stocks projections for June 30th, 2023, based on the developments of the current crop.
São Paulo, August 29th, 2022
Ibiapaba Netto
Executive-Director